All the handbag selling tips and techniques you need at your fingertips!
You know it's that time of the year again when Burberry advertisements are rolling in and you can't get your hands on their newest collection fast enough. Understandably, the only thing holding us back sometimes is wondering what to do with old designer purses catching dust in the cupboard? If you ask us, we only have three things to say: sell, sell, and sell!
It's hardly fair that your old Coach purses make you feel so much guilt for buying new luxury handbags to replace them. The best course of action, in our humble opinion, is to just sell your designer handbags for cash. Who knows? Maybe your old Hermes helps fund your new one. In any case, sit aside and relax while we answer all your major FAQs regarding the logistics of selling your designer handbags for cash, credit, and everything in between!.
Can you make money selling handbags?
What makes authentic luxury bags such a sought-after investment is their resale value. When kept under proper care, designer goods can withstand almost anything you can, literally, throw at them. These make them just as good for a second life in someone else's hands. A lot of the time, reselling these bags can even make them more affordable for mindful customers who wouldn't otherwise be able to purchase them. And for shopaholics and hoarders alike, selling designer handbags for cash is their biggest saving grace. When it comes to pricing there are only two major things to be aware of. How high you can price your goods really boils down to both how trendy your designer piece is and how well you've managed to take care of it. Often, people buy luxury bags on sale to sell them for a profit that's less than the market value later. So in case you were having doubts about the reliability of selling designer handbags for cash, don't.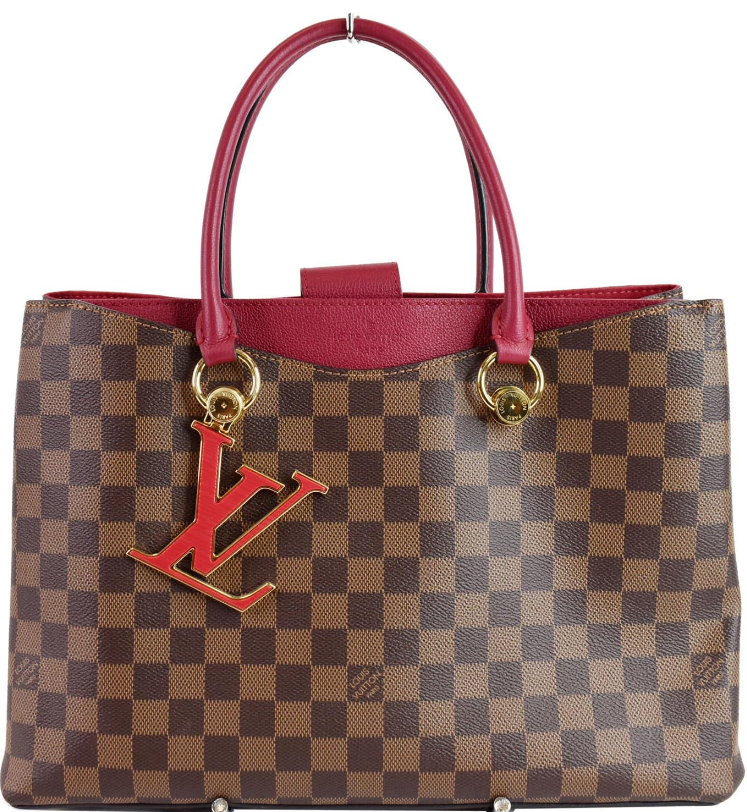 How to sell designer handbags that people can trust?
Not only do designer handbags withstand day-to-day wear and tear, but they also look good doing it. However, how good they look entirely depends on the level of meticulousness you put into their upkeep. For many people who shop for designer goods at a resale value, their biggest worry is in regards to the authenticity of their products. To make sure people trust you when you're selling designer handbags for cash, you have to be as transparent as possible. The best course of action is to keep the original packaging, authenticity card, dust bag, and receipt of your original purchase at hand. Make sure to have clear descriptions and tonnes of pictures from different angles that showcase the present condition of your handbag. This immediately provides your customer with a safety net so they can comfortably place an order.
Where can I sell designer bags?
Of course, the answer to this question entirely rests on the seller's comfort level or individual preference. However, there are really two ways where you can sell your Coach bag for cash. Either you can sell your merchandise directly to a buyer or you can do it personally. There are, of course, pros and cons when taking the direct or indirect approach. When you collaborate with consignment stores, you work indirectly with them to provide them with goods that they can sell. While this may seem like an opportunity to earn consistent revenue, it may rob you of exceptional profit margins from time to time. However, when it comes to directly selling to a seller, troublesome customers make your jobs a little more difficult each day. Also, inconsistency in sales may be a deterrent to your overall success. So before opting for one choice entirely, may be play around with both avenues in advance in order to decide.
In-person might save your person: But do pawn shops buy designer bags?
Let's be real. It may seem counterproductive, in this day and age, to have to do anything in person anymore. However, for many, direct contact with another person can sometimes make or break a sale. If you find yourself to be someone who has a way with words, selling your designer bags in person could be your biggest strength. The power of persuasion is something that should never be overlooked and you should cash in on that! Moreover, for many, achieving stellar, exceptionally edited photographs for the internet might be a tedious affair. Especially for those late to the smartphone age, relying solely on devices may be doing their business more harm than good. Also, if you own a pawn shop or sell your goods to a pawn shop, striking a deal with other business owners can be a networking opportunity in and of itself.
The internet has a lot to offer: Where and how to sell bags online?
In today's day and age, selling designer bags from home is the new normal. Managing a store and dealing with in-person customer service can be more of a hassle than not. For many, committing to such a full-time job can be grueling, and selling designer handbags for cash should be easy enough for anyone looking to do a part-time job instead. Honestly, algorithms today seem to be doing most of the hard work for you anyway, so when you sell handbags online, try to remain open-minded. Marketing online easily makes its way to people's social media, allowing you instant exposure that isn't entirely possible when competing against reputable stores in person. Invest on your page, hold giveaways, and don't be afraid to expand. Once you have something to offer customers, they'll be re-ordering before you know it.
By the end of our article, we can only hope that you are now ready to sell Louis Vuitton bags online like a pro. Whichever route you take in selling designer handbags for cash, we sincerely believe you will have fun doing it. Trust the process and make sure your customers trust you in return. Best of luck!