Fashion changes like the wind. The once famous tote bags for daily use are now only famous for workplaces. We have seen the bags trend move from small to large, flip overs to zipped, and chained to leather strapped. It's highly likely that you are now over your once loved designer bag and it lies in your closet; unnoticed, untouched. Or it may be that you want that extra space in your closet to keep some new things. So, why not do all that by earning some extra bucks? Sounds good, doesn't it? Whatever the situation, we are sure you're looking for a place to resell your popular handbag brands at reasonable prices. If you are, here are the top 5 questions that pop up in your head and their answers!
Can I Resell My Designer Handbags?
Believe when we say that its easier to turn your luxury bag collection into cash. With the digital world, you don't have to wait in lines for hours just to be told that your bags worth is "not that much". Oh, sorry dear, you may need to do a rain check. While its obvious you won't get the full price for these amazing handbags, but it's unfair to be ripped off.
Lucky for you, now the market of selling and purchasing second-hand items is a refreshing experience for the sellers as well as the buyers. There are so many websites in the game these days for second-hand top designer handbags. All of those are willing to provide you with the best prices, however it takes an effort to choose the right one.
Well, we are glad that you have landed at the best place with the whole process of selling affordable handbags brands. So, wait no more and sell your once loved popular handbag brands today!
Where to Begin?
There are so many websites out there waiting to buy popular handbag brands from sellers just like you. These retail stores have a wide variety of different luxury bag collection making it highly likely for buyers to buy. Moreover, the process is super simple as well. Briefly, you will have to give them some information about your bag and email the price quotation. Then, depending upon your choice of place you may get a complimentary shipping label. When the retailer receives your bag, they will authenticate it. If all works well, they will deposit you your cash via your preferred method.
How Can I Price My Luxury Handbag to Be Resold?
The difficult of all. Now that you know you have to resale your bag; the toughest part is to put a price on it. You would want a competitive price to get good cash ASAP. However, it is important to know the worth of your item before selling it. Luckily, we have it broken down into steps for you.
See What's In These Days

Research research and research! Look at all the trends. See prices of the handbags with similar conditions as yours. You can check different websites online for this. This way you can kick start the pricing of your bag. It will also increase your resale value, based on the competitive price!
Determine Your Handbag's Style, Classic or Permanent

Bags from Louis Vuitton, Chanel and the Hermes Kelly are classics but are also permanent collections. Meaning that these will never be sold on sale. In fact, their prices have always gone up and up. These famous purse designers do not put their items for prices any less. So, if you have a popular designer handbag, you know where this conversation is headed.
If you have bags from these luxury handbag brand list, you're in for so much more! These best designer handbags will now be available as affordable handbags brands to so many people: ADDED VALUE! They may even be sold for the same price as they were when they first came out. It depends on the condition and also the demand of the handbag.
So, you need to put higher prices on timeless popular handbag brand. But if you have a seasonal handbag then you must go for a lower price.
Check the Features!

Another important thing to consider while pricing your top designer handbag collection is its features. Including its color and its uniqueness. You also need to consider the packaging like dustbag, authenticity card and so on. Also, the ACCESSORIES matter a lot! So you need to have them as well.
All these things are sure to change the value of your bag so be sure of keeping them in your mind before setting the price.
Why Should I Sell My Luxury Handbag?
We know that you would have it on your mind from the beginning. It's your right to know why choose to sell your handbag. Right?
The answer is simple. Whether you are a conservative handbag collector or a distinctive one, these will turn old with a swirl of wind leaving you wanting for more. You may have a collection worth thousands of dollars. Why not resell these top designer handbags and earn yourself some credit?
How Can I Sell My Top Designer Handbags?
Let us be clear, when it comes to reselling your designer handbags there are two methods out there. Either you can sell it online through retail stores or you can directly sell it to the buyers. The choice of the best one will be unleashed once you have considered the pros and cons of each.
With retailer stores, you can sell your popular handbag brands with a 100% guarantee of high return and fast payout. It makes it the best choice. You will not be having to deal with the authenticity, handling, and pricing of your item. Submit your precious items to their luxury bag collection and let them do everything for you!
As we mentioned, some of them will send you a label of shipping, verify your item, give you upfront payment. If this is not the easiest way out, what else is? Make money out of the abandoned items in your closet in a hassle-free manner. Add your items to their top designer brands collection today!
We ensure that you get an amazing price for your luxury handbags. With online retailers, you get the wide option of top designer brands for handbags. Fit your item in our top designer brands collection and earn that extra cash
Enough to convince, right? But there is something else you must know. We have put them together for you here to guide you in the best possible way.
What Should I Bear in Mind?
Things to Remember when Selling Your Most Expensive Handbag Brands
When it comes down to it, you need to keep a few more things in your mind to make the most cash! We feel bad for saying this but the internet has a lot of scammers, especially for luxury handbags. So, you need to find a retailer that is trustworthy and authentic. No matter if you are selling just one piece or many, there are some things you need to do.
Find and keep the box, authenticity card, and dustbag of your bag
Let's be fair, the packing of the designer bag is a big deal. Especially when you are reselling your bag. It's important to have these items at your possession. It will not only ensure that you get a good amount for your bag. But it will also add to the authenticity of you as a seller. Be it the best designer tote bags for work or the high-class box purse, add value to the brand.
But what if I don't have these items?
| | |
| --- | --- |
| Pros | Cons |
| Everything handled by retailer | Less returns |
| Fixed earning | Time taking (1-2 days) |
Selling your Designer Handbags to Online Retail Stores
Umm, these are just add-ons and not the deal breaker for reselling your bag. Your handbag is the most important item here.
| | |
| --- | --- |
| Pros | Cons |
| Maximum earning | More work, haste and responsibilty |
| Choose your buyer yourself | High risk |
Selling your Designer Handbags directly to Local Buyers
Clearly Describe your Handbag
Once the first step is done, you have to prepare your handbag to be sold. To properly present the features of your luxury and top designer handbag, you need to be clear. It will remove any questions the buyer may have, increasing the chances of sale.
In simpler words, we mean that you need to know every big and little detail about your bag and its condition. Talk about any marks or the creasing. Tell them how you have cherished the bag. Make it wanted! Show your most expensive handbag brands in the best way possible!
It is really important because everything that the buyer wants is here. If your bag had something limited edition, TELL. Is it one of the best leather brands? Say it!
Take Lots of Pictures
After creating a very clear-cut description, it's time to snap your bag as much as you can. Luckily, your smartphone camera will suffice for this task. The key is having pictures taken in the best lighting. And what's better than the sun? Show how your bag flaunts. Show the elements that make it unique. Be clear in this as well.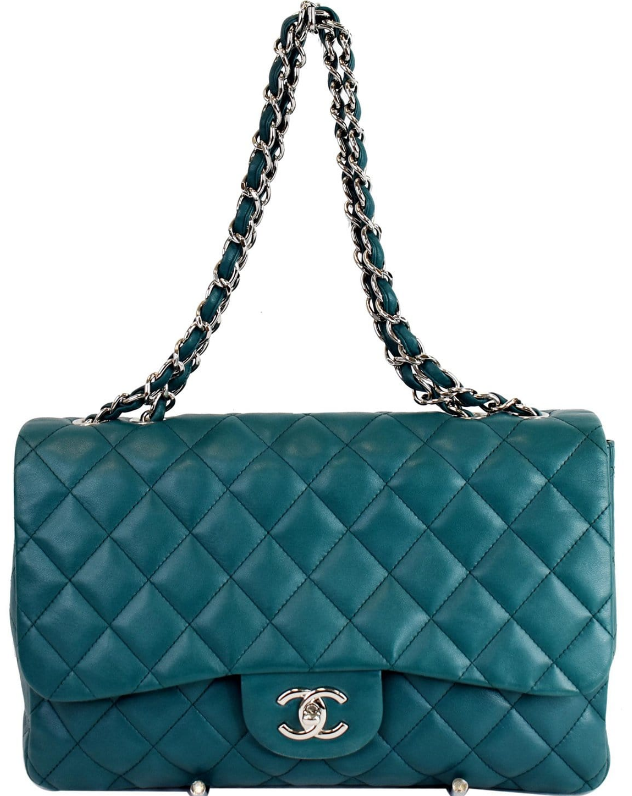 Snap the inside and the outside of the bag. Leave no angle. Use all your accessories in the pictures and show the buyers they are in for a real deal.
If you do these steps right, there's nothing that can come between your handbag's sale and cash! There are so many websites eager to collect verified luxury, vintage, and popular handbag brand from individuals like you. So, if you have a high-quality designer bag being dusted in your closet now is the time to take it out. Make money out of your closet today. Give yourself the chance to earn at ease, hassle-free and comfortable!