Recruit the value which can still be recouped from your used designer bags. We have compiled a list of places where you can sell them and get the most profit.
Have you been wondering about getting rid of your once-adored designer bag? It may be because you've gotten over it or are in dire need of extra bucks. Another reason could be that you are simply out of place in the closet. Whatever the cause, your extravagant purchase deserves a better place than the trash.
That said, you must now be thinking, "Where can I sell my designer bag?". No worries, there are gazillions of websites where you can sell anything, including all sorts of fashion bags. But it isn't easy to find a credible source in the hoard of scammers. Well, today's your lucky day as we've filtered out the best and the most reliable source where you can get fair value in exchange for your used bags.
Where Can I Sell My Designer Bag? – Most Trusted Site
Sell Your Bags
Tired of overflooded closets? Why don't you try decluttering and bring ease to your life? It's simple and you wouldn't have to ask, "Where can I sell my designer bag?" twice. Make a list of your most precious pieces that you're willing to let go. Reach out to the company, and let them know what you've been hoarding. They will happily help you sell purse online in exchange for good money.
It wouldn't be wrong to state that this name has become synonyms with trust in the secondary market. The company has a colossal fan base, and gives out flawless services. That's why it is touted to be one of the most trusted sources for second hand luxury handbags. On their site, you can witness products from a plethora of designers. Therefore, you wouldn't have any trouble selling yours away.
How It Works?
Stop asking yourself "Where can I sell my designer bag" as we are giving you a life-time solution. All you have to do is snap and send them a few pictures. Take at least five images (front, back, bottom, inside, and the data code), which needs to be clear and showcase the actual condition of the product.
Within one or two days, you will receive an estimated price quote according to the visual examination. This is your chance to review the offer, and decide whether to proceed with it or not. After that, they will give out free shipment labels, making the process cost-effective. Just print and use them to send the product to the company. Within 1-2 work days, you will get payouts, depending on the value of your product.
Remember, the more valuable the bag, the bigger will be the payouts. The company strictly follows the policy: "the more you sell, the more you earn," making it one of the best places to sell designer bags. So, without straining over a thought, "Where can I sell my designer bag?" repeatedly, get the best price on your luxury bags.
What Will They Buy?
Have you been asking yourself, "where can I sell my designer bag of premium quality"? In that case, Sell Your Bags brings you a one-time solution for all of your quality designer bags. They have a strict process of evaluating the condition of the product. But once passed, a huge profit is inevitable.
They only accept authentic products, and the item will be rejected if it's not from the following brands: Louis Vuitton, Hermes, Chanel, Gucci, Burberry, Christian Dior, Yves Saint Laurent, Tom Ford, Fendi, Celine, Balenciaga, Goyard, Versace, Miu Miu, Christian Louboutin, Givenchy, Prada, Alexander McQueen, Tiffany & Co, and Valentino.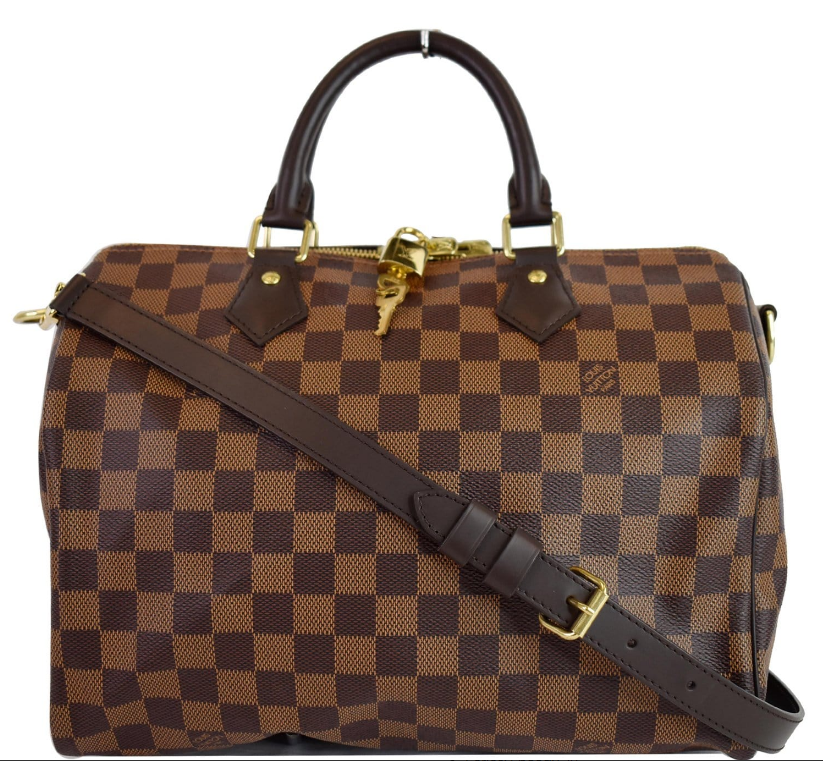 Note that their in-house experts will closely examine the item to verify the authenticity. If it is not authentic, they will send it back at your own expense. Check the list and you would know where to sell designer bags you own
Why Should You Sell Your Bag Online?
Confused about letting go of your precious designer bags? Here are a few reasons that might change your mind.
1) Declutter Your Closet
An overwhelming feeling of owning a luxury bag is mainly why women are so obsessed with designer bags. Therefore, they keep on buying newer styles to a point where their closets overfull. It becomes hard to make room for new products and keep track of what you own. Here, decluttering can help you organize your closet, and let go of your used and unwanted items. At first, you may think "I shouldn't sell my designer bag and may need it later". But things that you haven't touched for six months are less likely to be touched again.
2) Save Money
Many people ask "Can you make money selling handbags online?" the answer is a big Yes! Buying designer products — bags, clothes, shoes — cost a fortune even at a discount. Reselling it at the right time can help you recoup 40-60% of the initial value, depending on the condition. Just think about it, how much money you could save, and possibly reinvest.
At Sell Your Bags, you can regain a major part of your investment, which you can use to buy more bags. Sounds extremely cost-effective, right? Well, it is, and the company will ensure that your beloved bags are sold at a deserved price. Therefore, sell designer handbags for cash and earn a timely profit
3) Chance to Discover New Brands
No matter how many brick and mortar shops you visit, you won't find the diversity you see online. Local shops will have a limited amount of stock, but it's different on the internet. Take Sell Your Bags as an example; the site has stock from twenty different brands. You may not have come across all of them, giving you a chance to explore new styles. Who knows, you might find the brand of your dreams.
4) Get Better Resale Value
You can always sell your products yourself using open source websites. But the thing is, you may not get as much return as you might get by dealing with big names. Reputed companies like Sell Your Bags have a carefully-structured process to evaluate the actual value of the product. The people who examine them are all experts, having the insight of the industry. Plus, people prefer buying from trusted companies rather than any other source, giving you an opportunity to recruit maximum value.
5) Sell More, Buy More
Take a moment to think if you sold your unused bags, how many new you can get using that money. The thought itself is pretty intriguing for anyone who can do simple math. The more you sell, the more you can purchase.
Other Options
Various other sites also give out promising opportunities. Some pick up the package from your doorstep, while others allow you to ship the item for free. Names like Amazon, and eBay may not be the best place to sell handbags online, but the interface is user-friendly. The experience gets more personalized because of their AI-powered programs. Now, if anybody asks, "Where can I sell my designer bag with the best user experience?" You know the answer.
Frequently Asked Questions
Let's throw some light on some commonly asked questions by the consumers.
Where Can I Sell My Designer Bag with Minimum Effort?
There are various sites that offer pickup services for used handbags. With their help, you can sell the handbags from home with minimum effort. The overall profit may reduce but you may still get up to 80% of returned money, depending on which site you are dealing with.
Where Can I Sell My Designer Bag with Lost Embellishments?
Sadly, all the renown companies have stringent criteria to evaluate the products. They don't accept bags having scratches, deformity, and lost embellishments. Again, you would have to go for the sites that allow the sellers to sell the product themselves.
Where Can I Sell My Designer Bag Without Shipping Charges?
Sell Your Bags, after value estimation, give out free shipment labels, allowing you to ship your bag without extra charges.
Where Can I Sell My Coach Purse for Cash?
The above-mentioned site gives reselling solutions for coach purses as well. Take five pictures and send them. In return, they will send you an estimated price for the product. After that, you can decide whether to ship it or not.
Where Can I Sell My Designer Bag Having Bad Condition?
If your bag has visible wears, then it's impossible to trade with most of the renown reselling sites. Your last hope would be sites like Amazon as it is the best place to sell designer bags having compromised condition.
Conclusion
Getting the most profit out of your used designer handbags was never this easier. You wouldn't have to ask the question, "Where can I sell my designer bag?" ever again. All thanks to the aforementioned site — Sell Your Bags. They help you recoup most of the value with little time and effort. So, what are you waiting for? Pile up your used handbags and start selling them away.