Get Cash in Exchange of Your Old Designer Bags with Ease
Do you want to upgrade your old handbag collection without spending too much money? Well, worry no more, because you can do that from the comforts of your home. You can quickly sell your old or used designer handbags online in exchange for cash. But there are a few essential facts about reselling your designer bags online that you must pay attention to. Before you put an ad up on a website to sell your designer handbag, consider the top 5 important facts and points mentioned below. Keep on reading to know more and get prepared to sell designer bags online the right way.
#1 Condition of Your Bag:
The first and the most essential thing that you must focus on before selling your bag is the condition that your designer handbag is in. Handbags in the right shape will be sold at higher prices compared to the ones that are damaged or have more flaws in them. If you want to sell designer bags, then you should see if the handles, the strips, or the outer fabric of the luxury bag.
The insides of the bags don't matter as much as the outside, it is the first thing everyone sees when someone holds a handbag in their hands. Damages like faded colors or the barely-noticeable scratch marks are considered acceptable when selling handbags online. Still, if the cracks or scratches get worse such as prominent marks, scratches, and ripped fabric, or permanent stains, the bag loses its value, and buyers usually pay a comparatively less amount for that bag. If you plan to sell used designer bags online, then try and take care of your bags from the start, so you don't have to worry much about the condition when it's time to sell handbags online.
#2 Values and Demand of Your Bag:
At one point, all of us designer bag owners must think, 'can you make money selling handbags?' Well, you indeed can. You can sell designer bags from home with ease and comfort. But the cash you get in return may vary due to the brand and overall value of your designer bag.
You can check the value of your used designer handbag by a list of points. You can search online if the model or the style of the bag is recent enough for people to want it again. You can also see if other people are also selling and buying the same bag so you can sell it for a reasonable price too. You can just search the handbag's name and style online or on any resale website to see the demand and prices of your bag.
After that, check websites online to see if the bag that you own is in demand or not. You can see if the people online are demanding for the bags, even if they are used, for reasonable prices. If the bag is not in demand, no one will buy it even if you put it up for sale in good condition. So you must always check if the people are willing to buy that specific bag.
Sell second-hand designer bags online for reasonable prices after you see if they are demanded by people from all over the world. If the designer handbag is newly introduced or if you had recently bought it, then it can result in a good deal on many websites. Many people are also into vintage and old designer bags, so it is useful if you own an old designer bag in good condition. This will help you make a better deal and earn more money if you sell designer bags online.
#3 Don't Expect The Same Price:
The most disappointing and saddening thing about selling designer bags online is that you don't get the same amount of money that you spent while buying the bag. With time, the value and the price of the bag naturally decrease. So when you finally sell it after a while, the price often gets half, or the quarter of it goes away. For instance, if you bought a designer handbag for the cost of $500, you will probably get up to $300 to $250 in exchange for the bag.
You can just add that money to your savings so you can buy a brand new bag without having to put in extra money. But the prices may vary with the condition of your handbag. If your purse is in high-quality condition, then people will be willing to pay a fair amount of money for the bag. But if the bag isn't in the best shape, then people will naturally hesitate to finalize the right price for the bag.
#4 Choose The Right Platform:
You must be thinking, where to sell bags online? Well, tons and tons of websites and shops offer the service of helping you sell bags at extremely reasonable prices to people who are willing to update their handbag collection. Go for famous and trusted resale websites that can help you sell designer bags from home without having to go around and make deals with people at different shops or in the market. There are some websites and clients that can help you target a specific type of group that is looking for the kind of bag that you are trying to sell.
This will allow you to sell designer handbags from home instantly and at a fair price, resulting in a satisfying deal for both the parties. Other than that, you can find a website that is selling specifically the brand or style of bag that you are trying to sell, this will automatically help you sell your handbag without any hassle and will let you earn a fair amount of money.
#5 Photography and Details Matters:
One of the most important things to focus on when you sell designer bags is the pictures that you put on the website for the buyers to see. You should always use a high-quality camera that shows every single detail of the bag and gives an exact look of the handbag.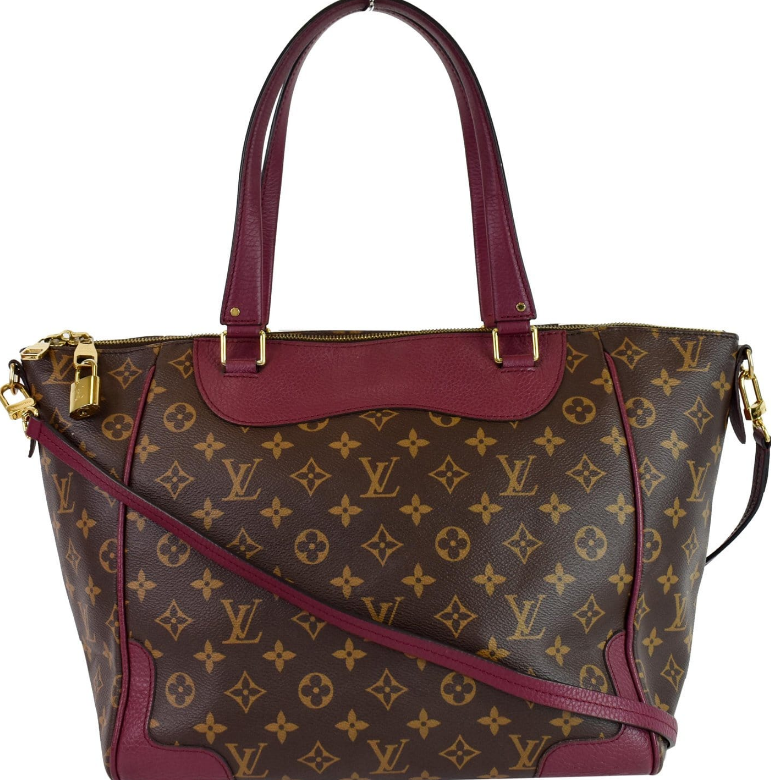 Use a clear and clean backdrop for the picture of your purse, so there are no distractions in the background. Also, take multiple photos of the bag that shows different sides and angles of the bag that shows how the bag looks overall. Take pictures of each side and also from the inside, as well as all the fixtures and pockets.
Don't forget to take photos of the logo of the brand so that it is clear for the buyers to know what brand the designer handbag is from. Sell designer bags online with all the details required to prevent any misunderstanding and confusion. You can also watch tutorials online to see what kind of photography your bag would need if you sell designer bags online.
When posting an ad or an offer online, remind yourself over and over again to write down the right details so that the buyers don't get confused while they are trying to buy your bag. Write down the right brand name, style and model, the size, the physical description of the bag, and finally the fabric and material that the bag is made from.
Also mention how long you have used the bag and what the condition of the bag is. If you don't correctly mention the state of the bag and the buyer ends up buying the bag and finds out the shape of the bag, later on, they will have the right to sue you for scamming. So to prevent any of the mishaps, make sure to put in every little detail that you know about the bag. In the end, don't forget to mention the price that you are offering in exchange for the bag.
#6 Why Should You Sell Your Old Designer Handbags?
It is vital to keep updating your handbag collection because as time passes, new trends are set according to the likings and style of the specific year. So if you keep improving your handbag collection by selling the old ones in good condition and buying new ones, you will be able to style your everyday looks with an updated style. This will also give you a chance to sell handbags from home and try new types of handbags and even step out of your comfort zone for once to check if you can make different styles work.
We hope that this easy guide on things to consider when reselling your designer bags online helped you clear out all your confusion and know what you must do beforehand. Sell designer bags online and buy new ones from the money that you get from the deal.
Update your handbag collection with ease from the comforts of your home and enjoy the luxury all year. Style your daily outfits and complete the looks with your upgraded handbag collection. Happy Shopping!